Want to beat the summer heat? Here are 20 ice cream activities for preschoolers. Get going on some summertime fun!
I don't know if it's all kids or just my kids, but they really like to get fixated and into things. We get in a "mood" and just stick to that something for a little while.
That's one of the reasons that I like to do theme weeks – having a fun theme for crafts, activities, books, and even snacks makes it easy for kids to really get immersed into a topic.
Sometimes that topic is serious learning like letters or numbers. And sometimes… it's ice cream!
Ice cream is the best. It's delicious and drippy and fun to eat. My kids are personally really into the mini sized ice cream sandwiches, but they will never turn down an ice cream cone.
But why leave it at ice cream for eating? How about ice cream crafts and ice cream activities for kids?!
I like to take everything to the next level by scheduling at least 1 activity a day for a week to really bring the theme home.
Here are some awesome ice cream preschool activities for you to try for some ice cream fun!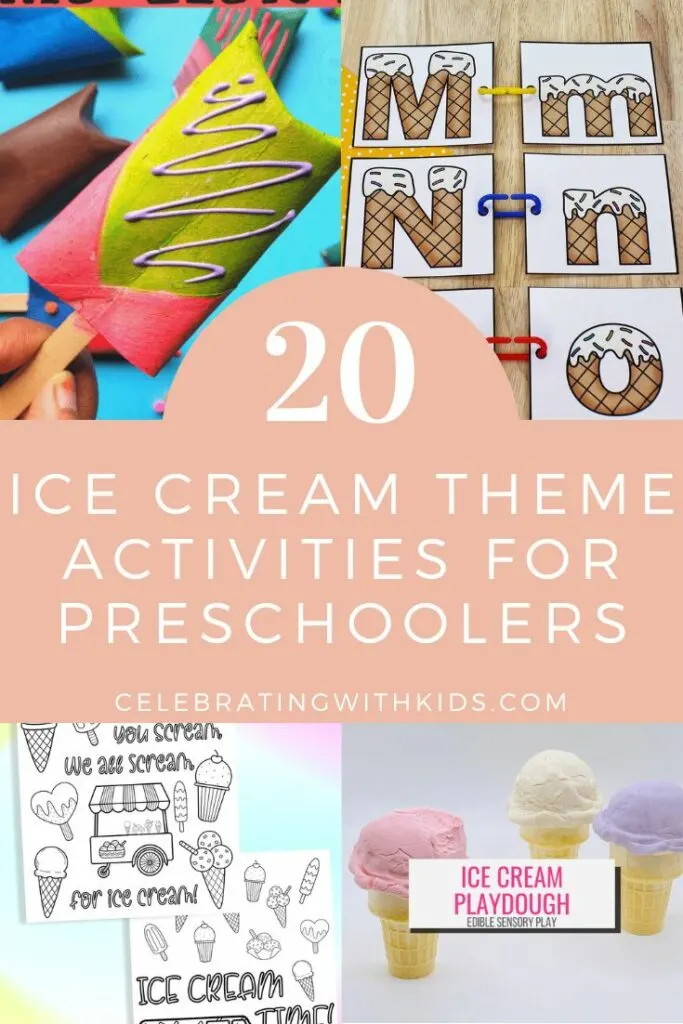 Ice cream themed activities for kids
Cool off in the hot weather with these fun ice cream themed activities for kids!
What's your favorite ice cream themed activity for kids?