Considering buying Glo Pals bath toy for your kids? Read this review before clicking add to cart!
You know those toys that you see everywhere?
This past Christmas season, for me it was Glo Pals. I somehow got on their email list (does this happen to anyone else? I have literally no idea how.) I saw SO MANY Instagram posts. People in my Facebook kids groups were all getting them.
So, of course I bought my kids each a Glo Pal for a stocking stuffer.
Let's talk about Glo Pals and whether you might want to get them for your kids!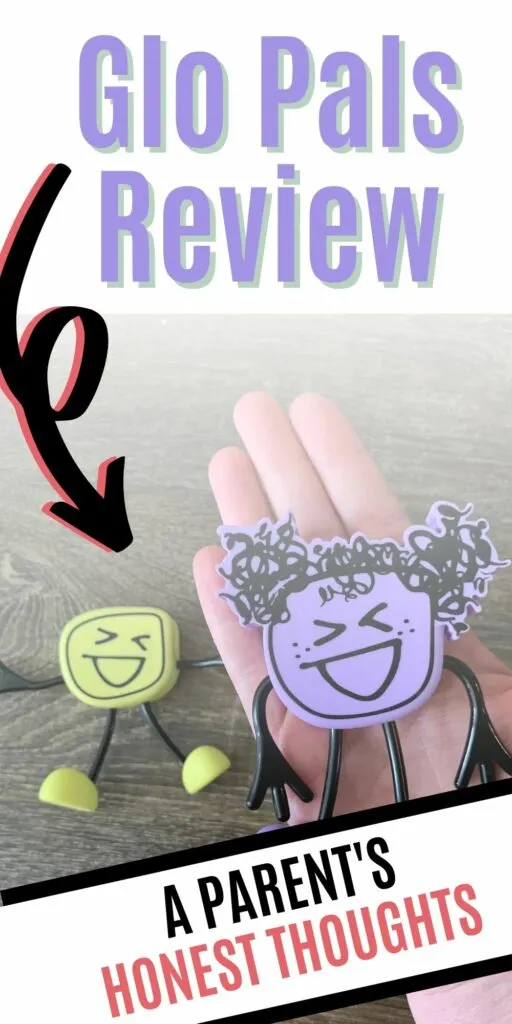 Glo Pals Review
What are Glo Pals?
Glo Pals are light up toys to play with in the bath tub. They are little cubes (like ice cube size) that slip inside character shapes for extra fun.
The cubes themselves light up – the characters don't but when the cube is in them it should look like they are lit up.
The story behind Glo Pals is actually quite sweet. They were designed as a student project for a child with autism who hated the bath, as a way to get them to like baths.
What else can you do with Glo Pals?
It's popular to also use Glo Pals for sensory trays or water play. I see the idea behind putting them in the water table – but I just don't think they'd be very exciting outside in the bright light.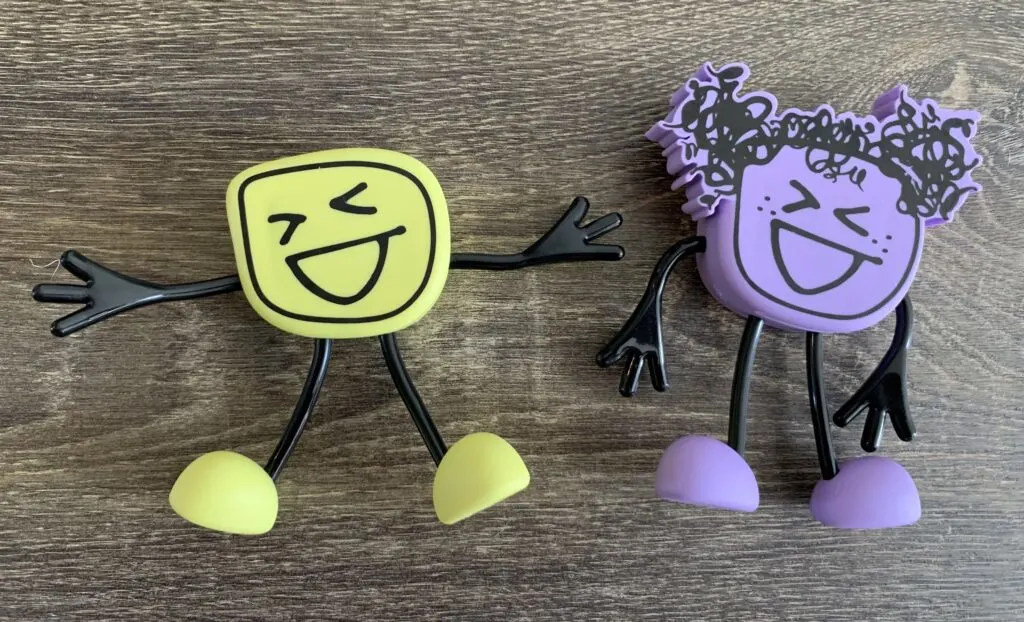 What's good about Glo Pals?
Glo pals are cute looking. The characters definitely appeal to kids. They are easy for kids to hold and grip.
They come in a variety of colors and shapes. They do seasonal ones – birthday, Christmas – and some characters like Elmo.
The idea is great – my kids love glow sticks in the bath tub and this is a reusable version of that.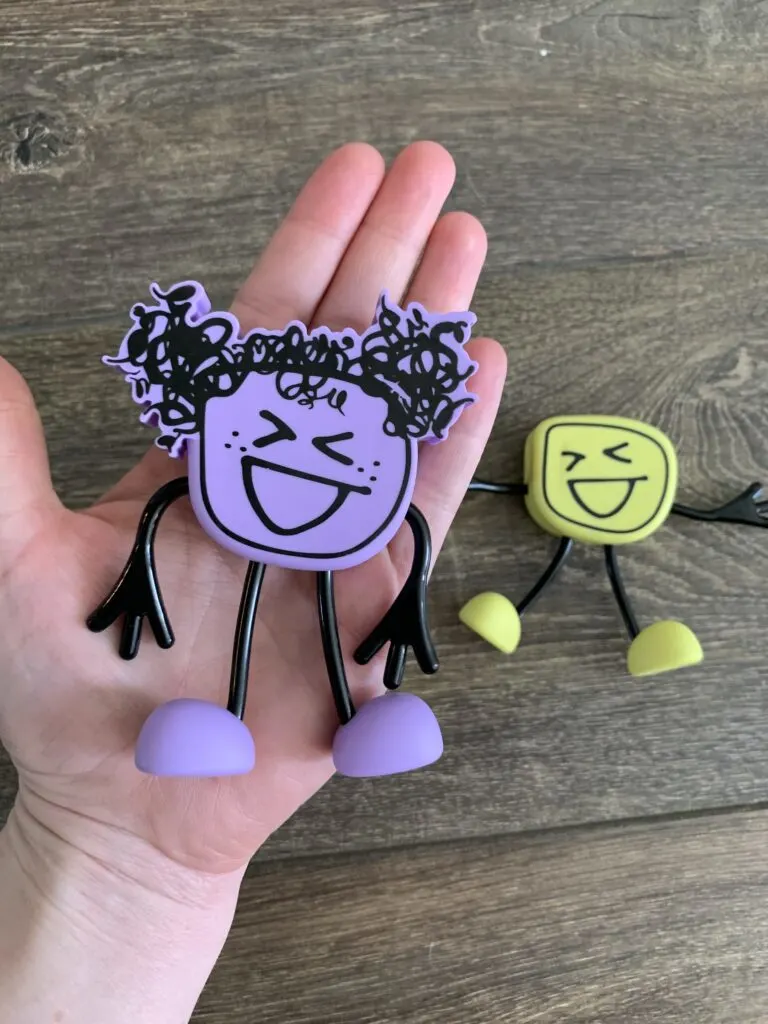 What are the problems with Glo Pals?
I have a few problems with Glo Pals. First, I think the size is risky. My 1 year old could fit the cubes themself in her mouth if I let her. So, beware for mouthy-toddlers and don't give them just cubes.
Secondly is the light itself. It's hard to get it to cut on – it has to fill with water and so that involves holding it under water and shaking it a bit. We have a light up rubber duck that's easier to cut on.
The light itself isn't super bright. Cubes by themselves are fine but through the character, they don't light up very bright at all. We got purple and yellow and the yellow especially is not very bright.
Finally, battery life. They are said to have 8 hours of battery life before you have to replace the cube. That's about 20 baths for us. Ours haven't burned out yet, but I've seen a lot of reports of them lasting only 3 hours or less for people!
They do make it very clear that it's important to drain them completely when not in use. This will help to extend the battery life.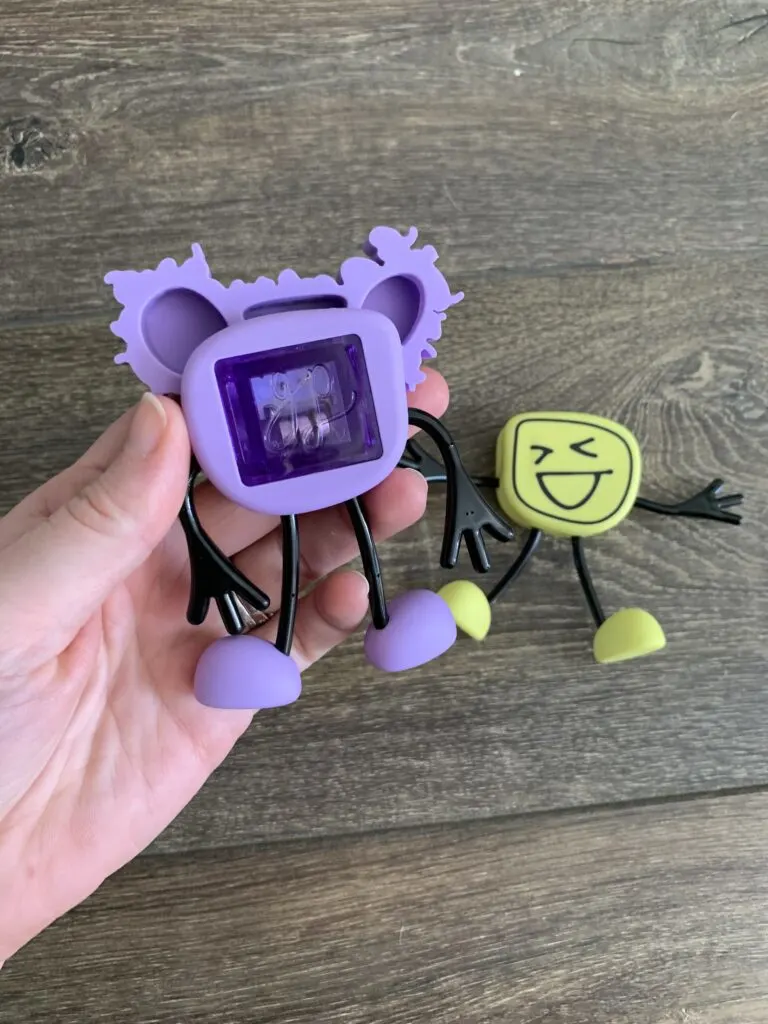 How much do Glo Pals cost?
Glo Pals are $15 for a character and 2 cubes. 4 replacement cubes is $10. They do have frequent sales on their site where you buy a character pack and get a free box of cubes or similar type deals.
I honestly think that they are not worth the price. I said it! They are OK but considering they only last about a month and they don't shine that bright, I think we will stick to glow sticks!
If you are on a budget or tight on cash – skip these. If you have plenty of money and a big toy budget, they are a fine stocking stuffer. Just have appropriate expectations and drain them between uses to get the most bang for your buck!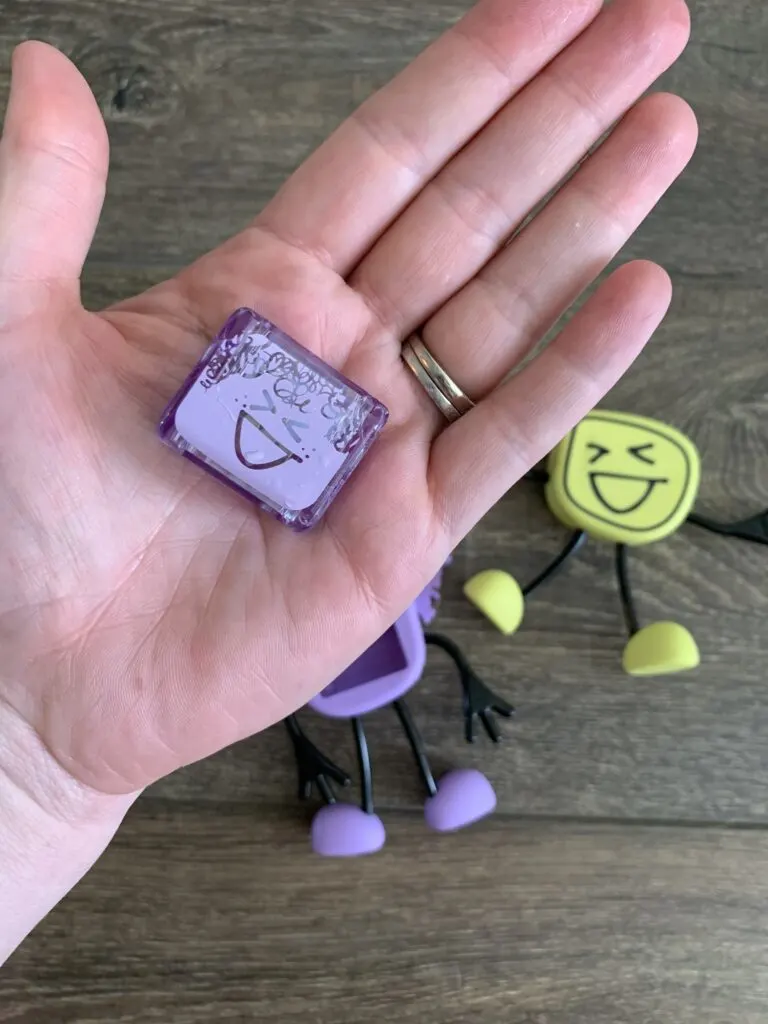 Where can I get Glo Pals?
Buy them from their website or from Amazon!
Do you have Glo Pals? What do you think of them?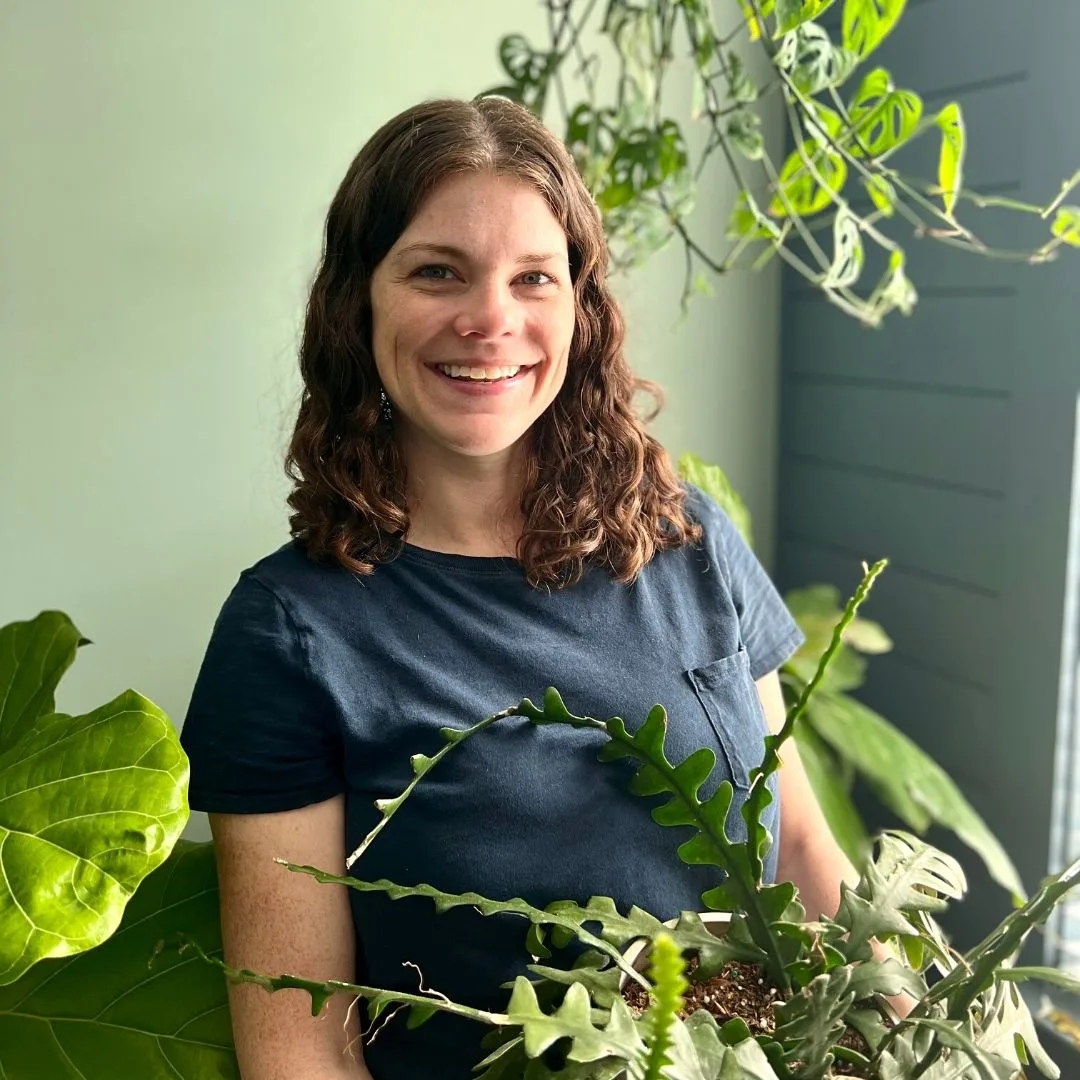 Hey there, I'm Morgan, the creative mind behind CelebratingWithKids.com! As a parent of two lively little ones, I've made it my mission to turn ordinary days into extraordinary adventures, sharing playful activities, thoughtful toy reviews, and delightful printables to help families celebrate every moment together. 🎉👨‍👩‍👧‍👦🎈