Want to take your Elf game to the next level? Here are the best Elf on the Shelf clothes to dress your elf up for this silly Christmas tradition!
Elf on the Shelf is a tradition that people either love or hate.
For me, I think that it is important not to get too intense about it – focus on the fun!
But, giving your Elf a few fun accessories or outfits can be an easy way to surprise and delight your kids, without having to stay up all night crafting.
Today I wanted to share some of my favorite Elf on the Shelf clothing ideas to inspire you!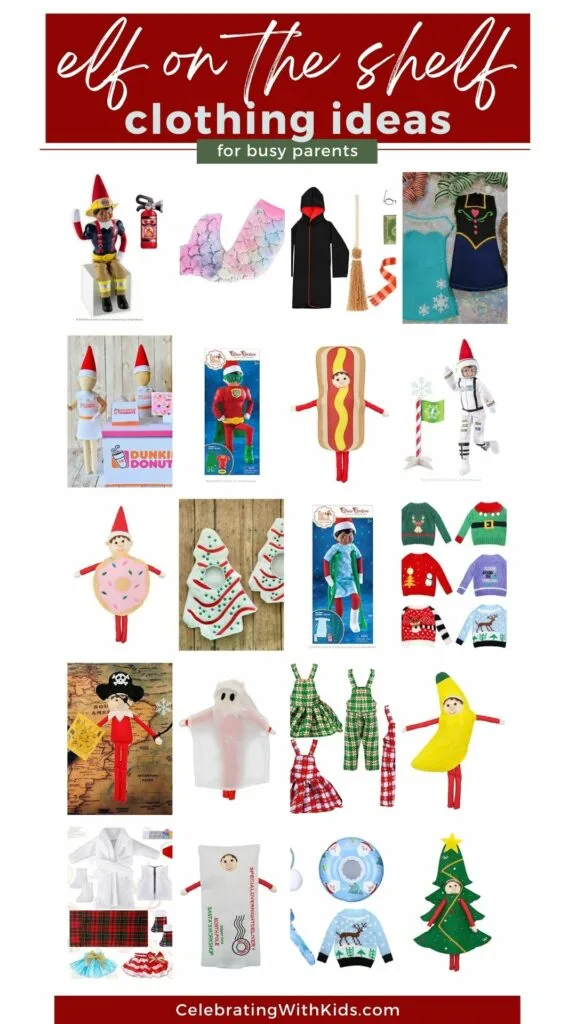 The Idea of Elf Clothing
There are tons of ideas for fun Elf on the Shelf setups. Giving your elf a funny outfit can pair well with an elaborate or simple set up.
In fact, a funny outfit can mean you don't really have to do much of a set up at all – the outfit is the setup!
Dressing up the elf can lead to creative and fun scenarios that captivate kids' imaginations.
There are a huge range of clothing options available for elves, from classic holiday outfits to contemporary and quirky costumes.
DIY and Handmade Outfits
You don't have to spend a dollar to put your Elf in clothing. You can easily craft elf clothes using felt, fabric scraps, and either simple sewing or fabric glue.
It's easiest to make little DIY scarves or hats from scraps. But, if you are crafty, there are limitless options!
FAQs about Elf on the Shelf Clothing
Here are some FAQs about Elf on the Shelf clothing.
Can I Use Regular Doll Clothes for My Elf?
Elf on the Shelf fits pretty nicely into Barbie clothes (and similar doll clothes). Just beware that the Elf has a bigger head and a floppier body, which can effect how some of the clothes fit!
Where Can I Buy Elf-Sized Clothes?
You can find a variety of elf-sized clothes online, in toy stores, and specialty holiday shops. Look for options that are designed specifically for Elf on the Shelf.
Are Elf Clothes Machine Washable?
Most elf clothes are made from materials that can be gently hand-washed. Check the care instructions on the clothing packaging.
Can I Create My Own Elf Outfits?
Absolutely! Crafting your own elf outfits can be a fun and creative activity. You can use fabric scraps, felt, and simple sewing or no-sew techniques to design unique clothing for your elf.
Do They Make Seasonal Outfits for Elf on the Shelf?
Yes, many companies offer seasonal outfits such as Halloween costumes and even outfits for other holidays throughout the year.
How Do I Put Clothes on My Elf?
Dressing your elf is similar to dressing a small doll. Gently slip the clothing onto the elf. Most of it should have velcro or a similar closure in the back, or be stretchy to slip on.
Can I Mix and Match Different Elf Outfits?
Absolutely! Mixing and matching different outfits can lead to endless creative possibilities and silly scenes for your Elf on the Shelf.
What Should I Do if My Elf's Clothes Get Damaged?
If your elf's clothes get damaged, you can try repairing them using basic sewing or fabric glue. Remember, the focus is on the magic and fun of the tradition!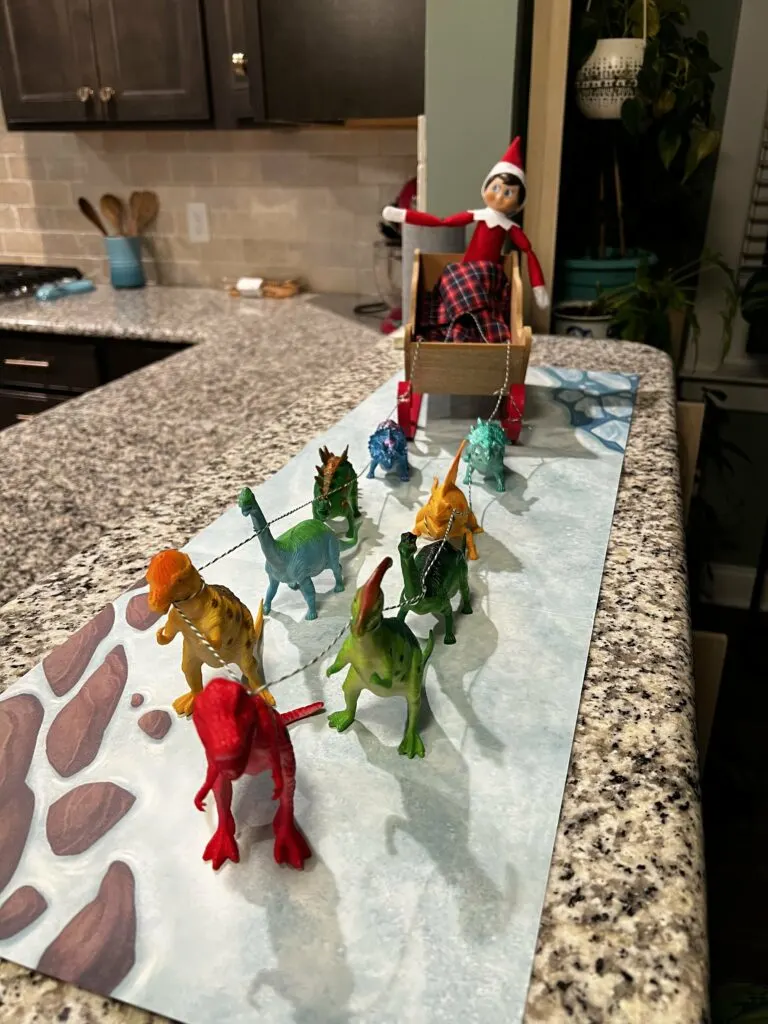 The best Elf on the Shelf clothing
Here is some of my favorite clothing items designed for the Elf on the Shelf!
Elf on the shelf clothing ideas
Here are some of my favorite Elf on the Shelf clothing ideas!
What's your favorite Elf tradition?