Want to try board games with your toddler? Here are our favorite board games that they can actually play!
Toddlers can be wild and fun and all of the above but they also can get boring. Hear me out – they aren't boring, per se, but they zoom through activities so quickly that they – and you – might find yourself bored a lot.
We recently took a long weekend to travel to a rental lake house about 1 hour away. It was pretty rural and they clearly stated in the listing that there was no WiFi.
Well, it ended up raining all weekend (of course). My 2.5 year old tore through the small backpack of toys that he packed really quickly.
We ended up, out of desperation really, playing Candy Land.
I didn't think it would go well – I mean, he's two, he's not got an attention span, he's not got hand eye coordination. But, we decided we had nothing to lose by trying.
Well, surprise, he absolutely loved it. We played game after game.
I was super inspired to get some more toddler games. I am really excited to share my favorite board games for two year olds and toddlers that you can try and enjoy, too!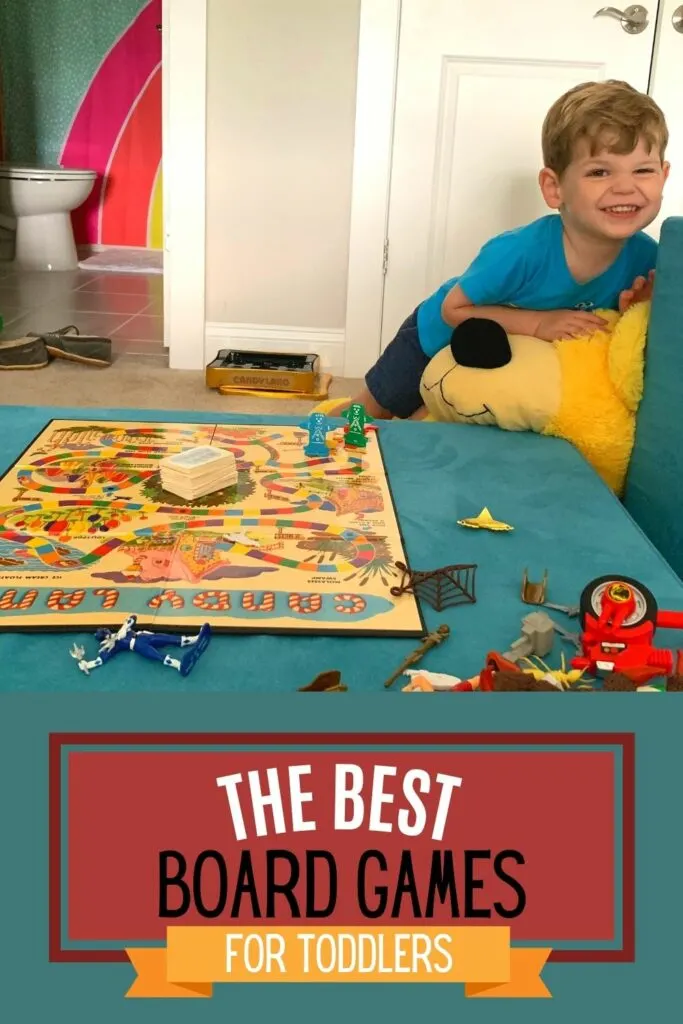 What to look for when choosing a game for toddlers
Focus on games that are simple. It's really best if they require luck and not really skill.
Find something that matches their interests if you can!
If you have smaller siblings or babies around, be sure to avoid anything with small parts that might be choking hazards.
Want more indoor ideas? Here are a ton of indoor activities for 18 month olds!
What age is best for board games?
The consensus seems to be that toddlers can start playing board games at age 3. At that point they should be able to handle multi-step instructions and have a bit more patience (maybe haha).
That being said, our son started playing Candy Land at 2 years 7 months and had no problem! I say, just know your kid.
Planning a game night for the whole family? Here are a TON of great family games!
How to test games without buying them
Our trick to trying a bunch of new kids games without buying them? The library!
Our kids' section offers lots of games and activities you can check out and take home! Call your library to see if they have a similar program.
The best board games for toddlers
Looking for games to play with your toddler or preschooler? Here are our favorites!
Candy Land is a classic for a reason. This game is great for toddlers because you draw cards with a color on it and move to that color square - no reading required. Our son goes WILD when anyone draws a special card!
Chutes and Ladders is another great game for toddlers. It involves spinning and moving a certain number of squares. I'd call it slightly more advanced as they have to understand UP ladders DOWN slides. It's great once they get it though!
We got this game in our library's Dog story time kit and it was a huge hit! It involves spinning a spinner and either picking up bones, losing them, or stealing from others. Very similar to High Ho Cherrio, but dog bones. Warning: bones are a choking hazard for small kids.
This game involves drawing a piece out of a bag and collecting all of the "pieces" of a room - bed, lamp, teddy bear, artwork. If you draw a monster, you have to yell "go away monster!" so that's fun. This is a really quick game and requires zero skill.
This game is perfect for active toddlers. Draw a card (parent has to read it) and get a silly act to do! There's a weighted stuffed banana thats often involved. Balance the banana on your head and walk backwards, throw the banana from hand to hand, etc. Very simple but our toddler loved it!
Hungry hippos is perfect for little kids because they can just go wild gobbling up the balls. My kids love this dino version. Just beware the balls are a choking hazard to only play supervised.
This game requires kids be able to count to 4. But, my kids love playing my copy fromt he 90s when we go visit my mom!
Outfoxed requires a tiny bit of strategy, but my 2 year old can handle it when being coaches by the 4 year old. You flip over clues to rule out suspects to find out who stole the pie!
This is such a silly game - granny goes to sleep and you steal her snacks, and if you wake her she springs up and sends snacks flying everywhere!
Hang fruit on the vine and when it gets too heavy - twang! - everything goes flying. Easy, quick, and silly to play.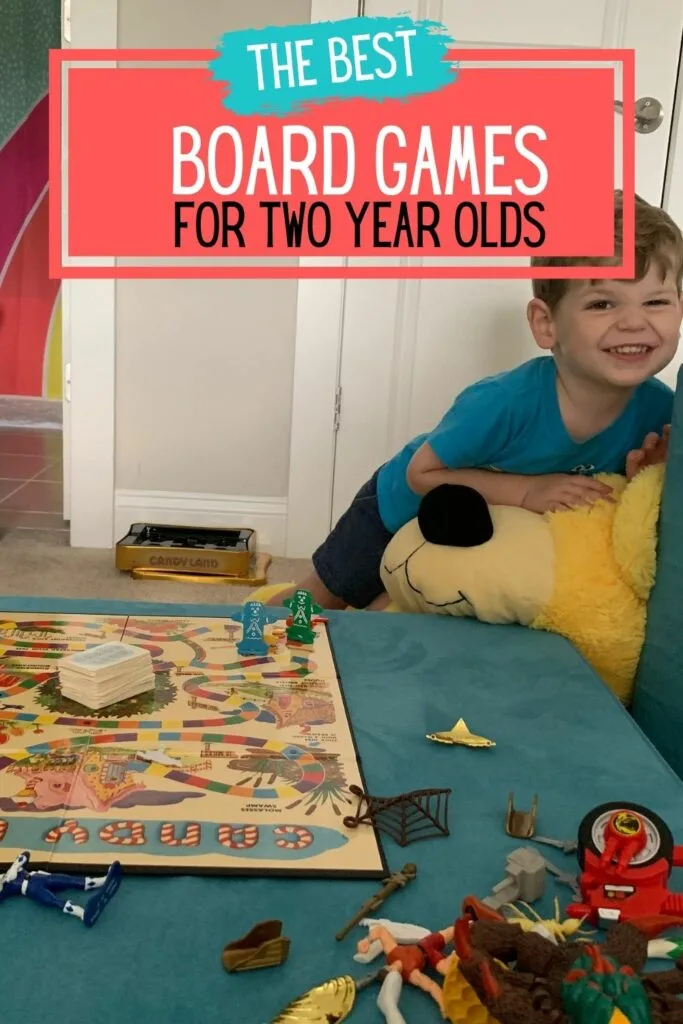 What's your favorite game for family game night?!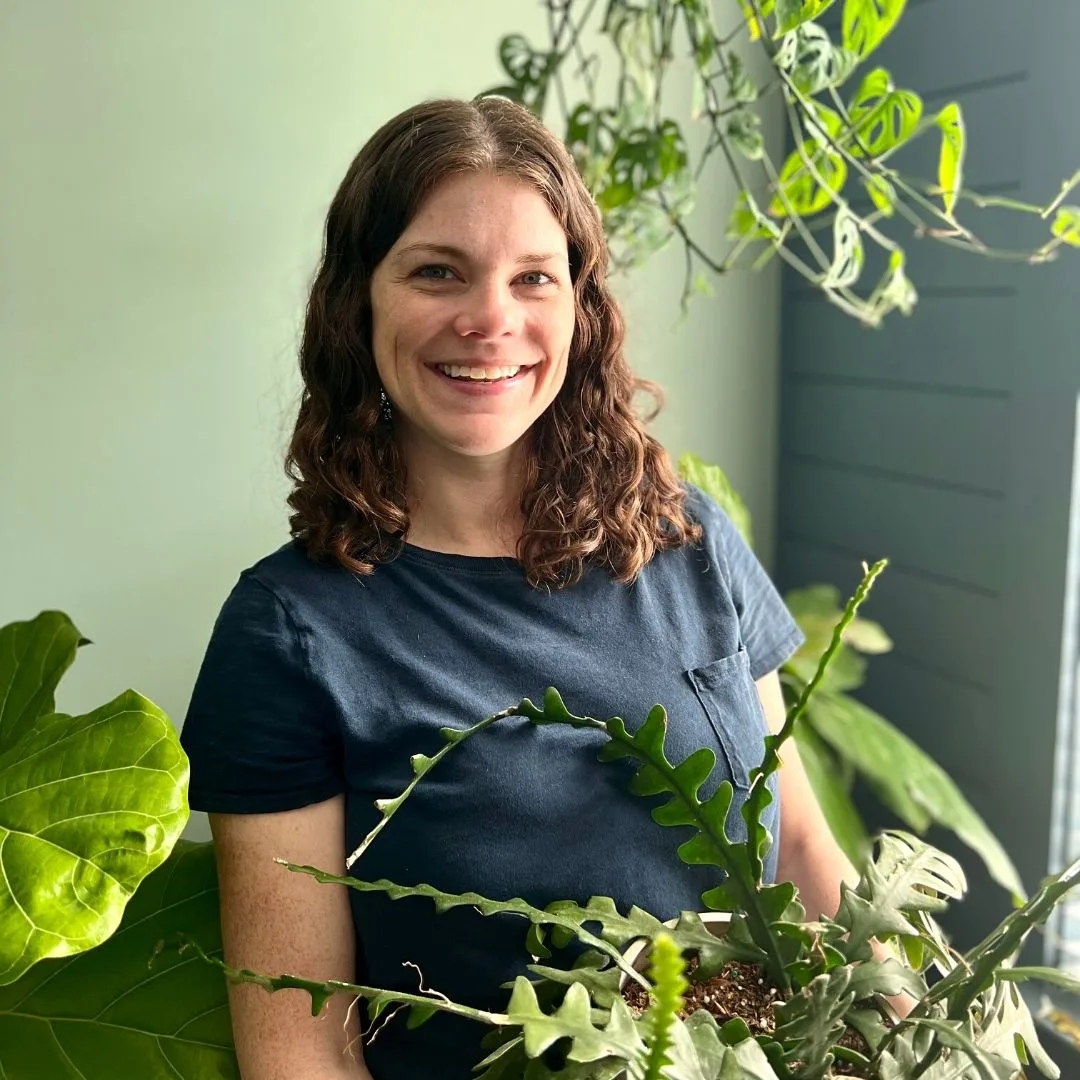 Hey there, I'm Morgan, the creative mind behind CelebratingWithKids.com! As a parent of two lively little ones, I've made it my mission to turn ordinary days into extraordinary adventures, sharing playful activities, thoughtful toy reviews, and delightful printables to help families celebrate every moment together. 🎉👨‍👩‍👧‍👦🎈