Planning a trip with your kids? Surprise them with a travel journal to help remember the trip by! Here are our favorites!
We are finally getting brave enough to travel with our kids. While it's stressful, we sure are making some wonderful memories.
Sean and I have always kept a travel journal – ever since the first trip we took when we were first dating! What can I say, I am sentimental.
I dove in and found some of the very best travel journals for kids. I am hoping that we can start using one with Luke very soon!
You can use a travel journal at the end of each day as a wind down activity. Encourage your kids to sit down and reflect on the day!
Of course – model the behavior you want your kids to follow. If you do a kids travel journal, you should keep one for yourself, too.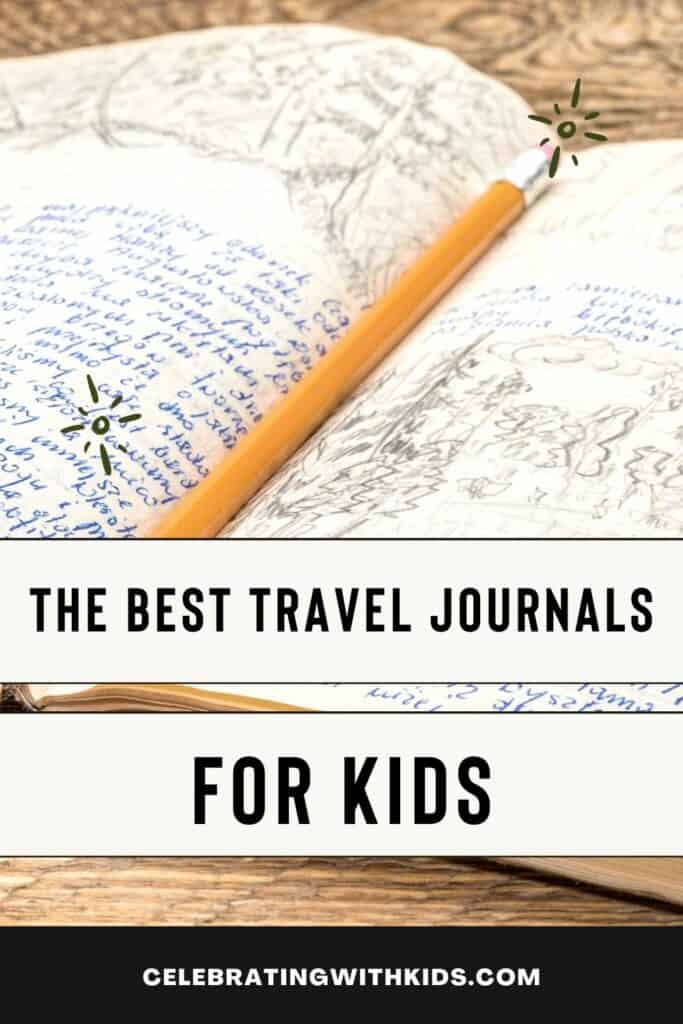 How do you make a travel journal for kids?
You can make a simple DIY travel journal for your kids from any blank notebook. Simply present it to your kids and say it's a travel journal!
What should a kid write in a travel journal?
Give them loose guidelines – to write down what they want to remember from your trip – but really let them decide what to write. Also let them decide if they want to share it or not!
How can a toddler use a travel journal?
Toddlers and non-writers can still have travel journals! They can color pictures of the trip. And, collect things like clovers or flowers, ticket stubs or snack wrappers, and tape them in place!
The best travel journals for kids
Looking for the perfect travel journal for your kids? Here are some great options!