Hosting a crowd? Here are the best sandwiches to serve at a party that will please even the pickiest of eaters!
As a busy parent, planning a party can be overwhelming, especially when it comes to deciding what to serve your guests.
One fantastic and crowd-pleasing option is sandwiches!
They are not only easy to prepare but also offer endless possibilities for flavor combinations.
In this blog post, we'll explore some scrumptious sandwich ideas that are sure to impress your guests and make your party a hit!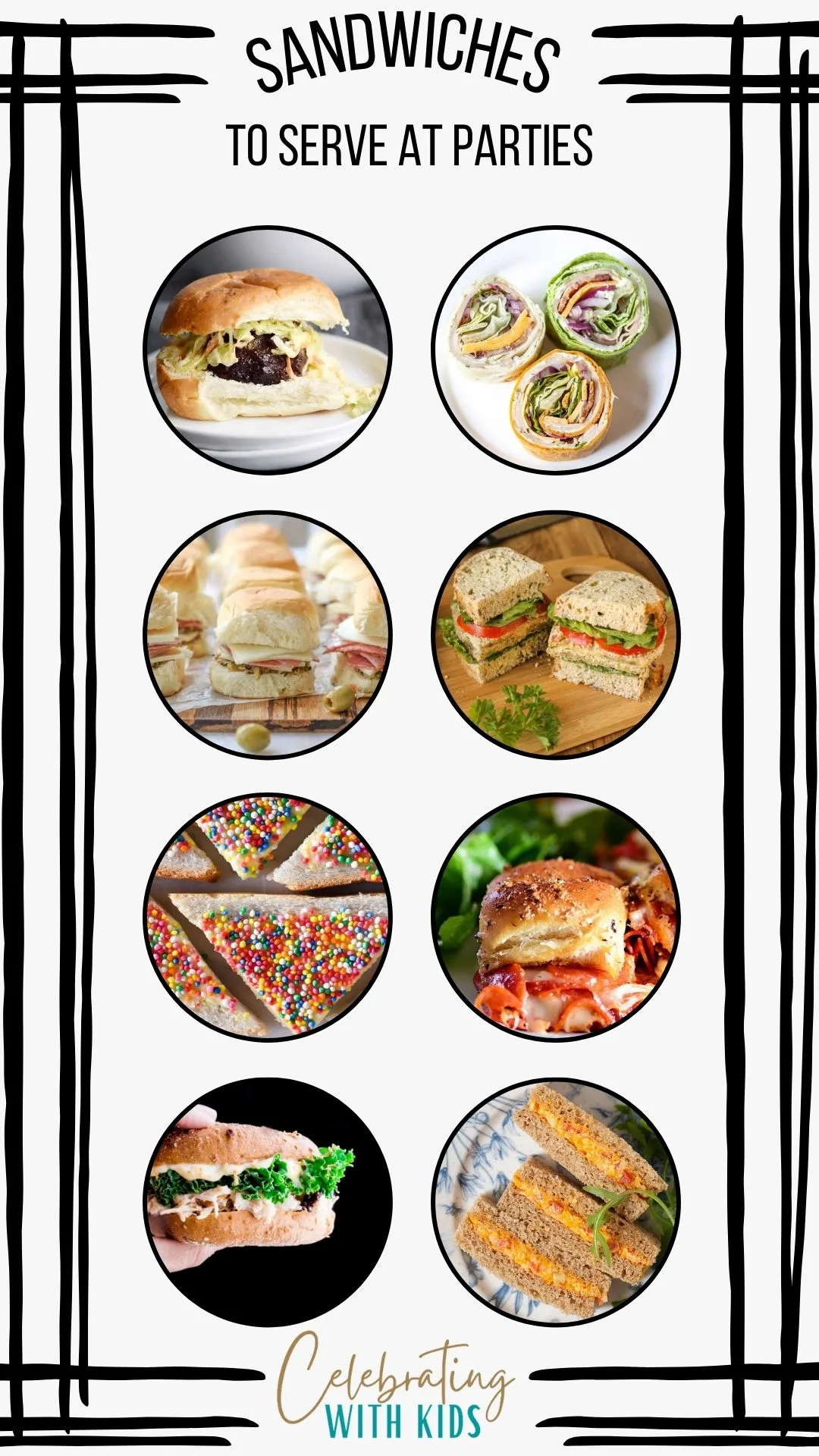 Classic Sandwiches with a Twist
Traditional sandwiches are traditional hits for a reason. Adding a unique twist is an easy way to make them standout!
Classic sandwiches include:
BLT
turkey and cheese
ham and Swiss
Global Sandwich Flavors
Depending on if your party has a theme or aesthetic, it could be fun to explore international flavors in sandwich form, perfect for adding variety to your party spread.
Popular sandwiches from around the world include:
banh mi
Cuban sandwich
gyro
Vegetarian and Vegan Options
If your attendees are vegetarian or prefer veggies, it can be important to have vegetarian or vegan sandwich options.
You can cater to the dietary needs and preferences of your guests with delicious meatless sandwich choices.
Here are some great vegetarian and vegan options:
grilled vegetable panini
chickpea salad wraps
avocado toasties
Mini and Slider Sandwiches
I personally love a party food that is 2 bites or less. It makes it easier to eat and talk, even while holding a drink.
Bite-sized sandwiches are really perfect for parties and gatherings.
Ideas for mini and slider sandwiches include:
pulled pork sliders
chicken Caesar bites
caprese skewers
Unique Bread and Wrap Choices
Get creative by exploring different types of bread and wraps to elevate your sandwiches.
Here are some unique bread options:
ciabatta
pretzel buns
tortilla wraps
lettuce wraps
Sweet Sandwiches for Dessert
Want an unexpected sandwich idea? How about a dessert sandwich!
Sweet sandwiches can be a delightful addition to your party's dessert selection.
Ideas for dessert sandwiches:
Nutella and banana
strawberry shortcake sliders
s'mores sandwiches
The best sandwiches to serve at parties
Here are some specific recipes for crowd-pleasing sandwiches!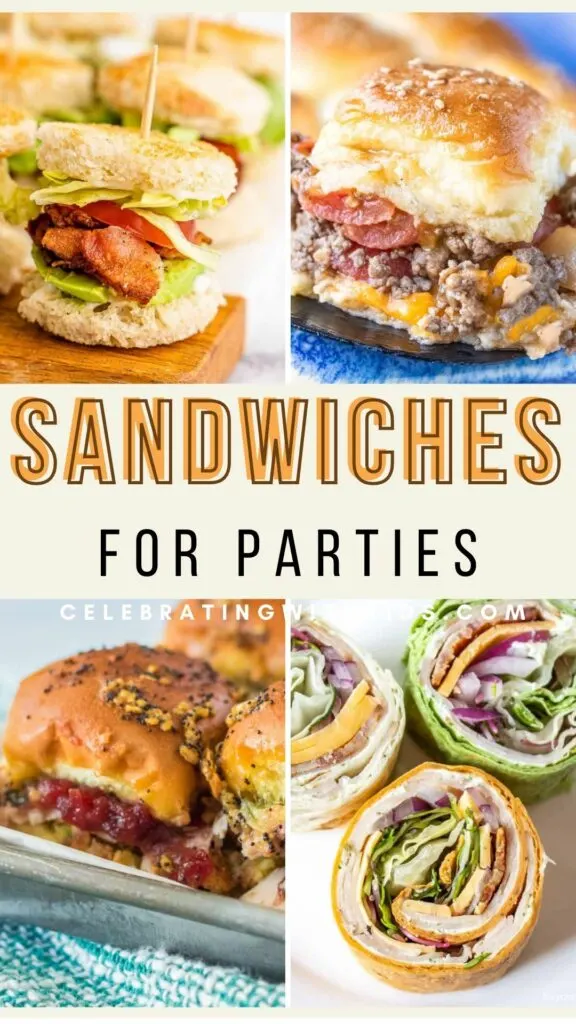 Sandwiches to serve at a party
Here are a ton of great recipe ideas for sandwiches to serve at a party.