Do your kids love Paw Patrol? Looking for a BIG toy idea?! Here is our complete Paw Patrol Ultimate City Tower Review!
My kids, like many other preschool aged children, go through big phases of TV shows and characters that they are obsessed with.
Last year, right around Christmas, my kids got super into Paw Patrol. I'm not really sure how it happened, we never watched paw patrol at home and we don't even watch that channel so they must've heard of it at school.
Then, the next thing I knew, that Amazon toy catalog came in the mail for Christmas. My son was begging and begging for the Paw Patrol Ultimate City Tower.
It ended up being his big Christmas gift that year when he was four, and it has been in our playroom ever since.
If your child is also begging for this toy, you might be apprehensive to buy some thing so large and so relatively pricey for a plastic toy.
Today I want to get a full review of the paw patrol ultimate city tower, and share my thoughts on it, and the value of it.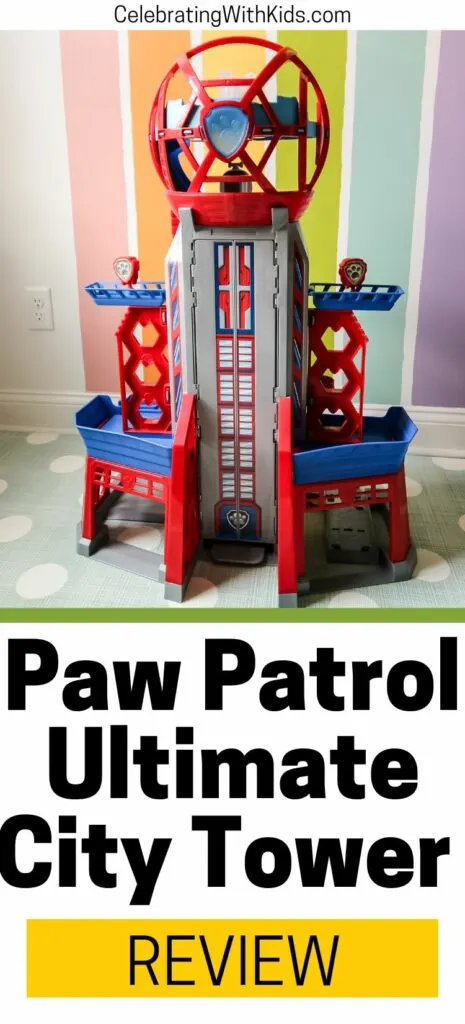 Which is the Best Paw Patrol Tower?
When it comes to choosing the best Paw Patrol tower, the Ultimate City Tower stands out as an great option.
It's a larger play set that offers a completely immersive and engaging play experience for preschoolers.
While other Paw Patrol towers are also fun, the Ultimate City Tower's extensive features and exciting play opportunities set it apart from the rest.
We also have this paw patrol cat patrol play set that has a mini tower on there and a little track that the guys can roll down. It just doesn't have nearly as many play opportunities compared to the city tower..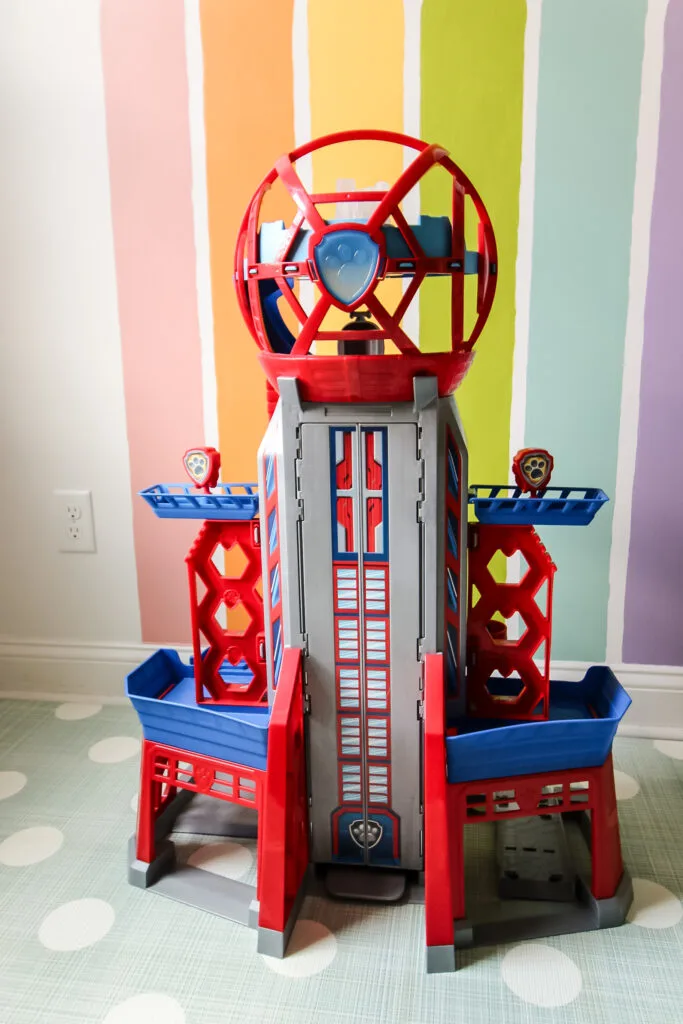 What Comes with Paw Patrol Ultimate City Tower?
The Paw Patrol Ultimate City Tower is jam-packed with exciting elements that will keep your little ones entertained for hours.
Here's what's included:
The Ultimate City Tower Playset: This multi-level tower features interactive elements, such as a working elevator, a slide, and a rotating periscope.
Lights and Sounds: The playset is equipped with lights and sounds, adding a touch of realism to your child's rescue missions.
Paw Patrol Figures: The set comes with: Chase, Marshall, Skye, Rubble, Zuma, and Rocky.
Mini Vehicle: The tower includes Chase's mini police vehicles for additional play value.
While I appreciate it, that this tower came with so many pieces, we already had the paw patrol guys, so it just gave us duplicates of the figures. I guess that worse things could happen, but if you already have a lot of paw patrol stuff, I'm sure you already have the little plastic dogs.
On the other hand, if your kid is new to paw patrol, they might be excited to get the whole set just with this one toy.
What does the tower do?
I wanted to take a minute to explain some of the features of this Paw Patrol Ultimate City Tower.
One of the things that it has in the back is an elevator with a handle so you can put a car or a character on there and pull it up and down to the top of the tower, which is pretty cool.
It also has these little blue shelf wings on the side that fold up and down and underneath those are these little red shelves with a sticker to mark each of the main characters, so they each have their own designated spot.
On the top of the tower is another area with stickers to get each paw patrol character at designated spot, and there are some light up and musical things up here as well.
Underneath in the bottom of the tower, there's two areas that we called the garage where you can park larger cars and have characters play creatively.
And then, the show piece of this is that there's a handle you can pull on the back, and the front opens up like a giant slide.
The small mini cars mostly will fit down the slide and man I am telling you on hardwood floors these things will go really far.
We really enjoy racing them to see which car can go the furthest down our hallway.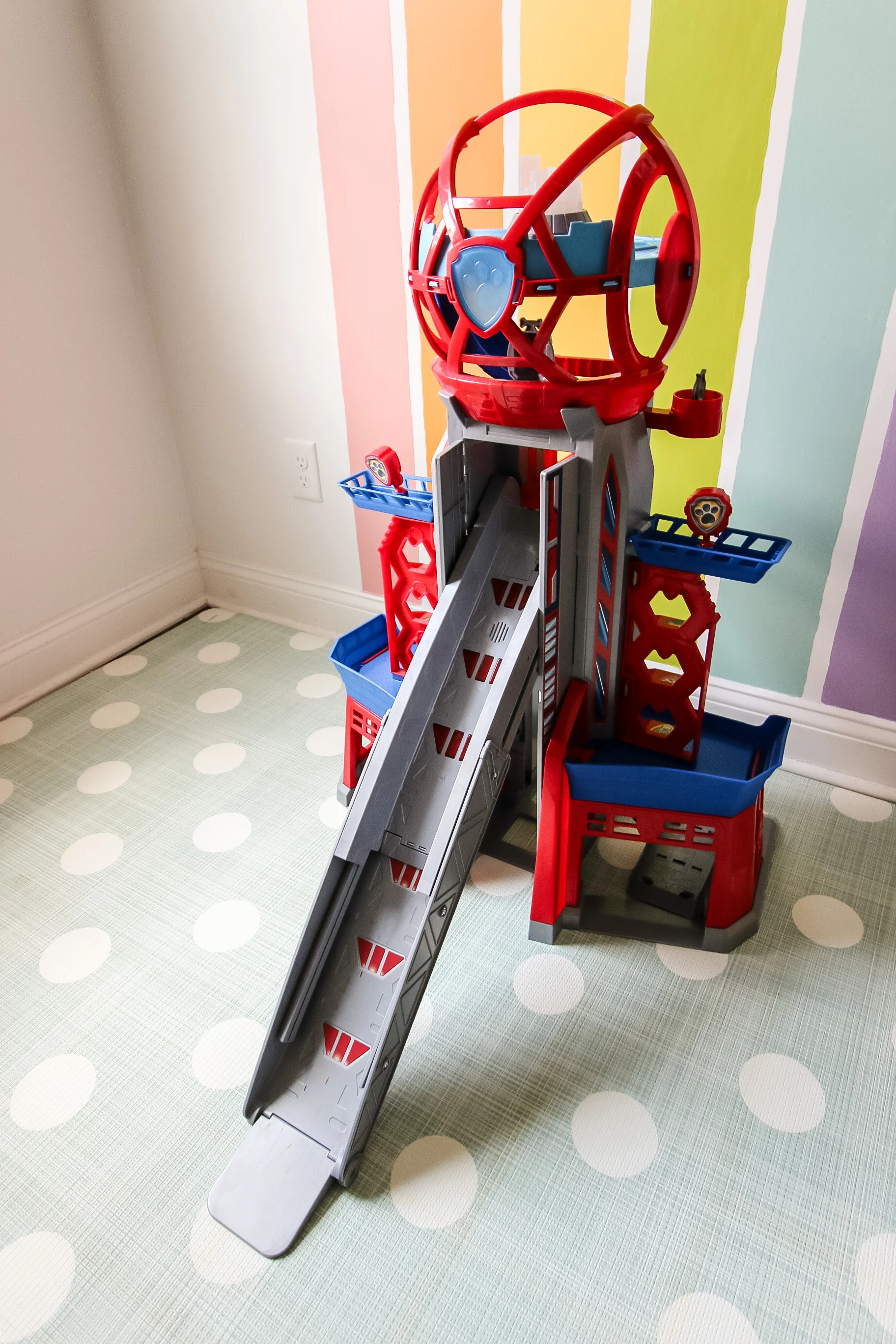 What Cars are Compatible with this Paw Patrol Tower?
The Paw Patrol Ultimate City Tower is designed to work with the mini rescue vehicles included in the set.
These vehicles are perfectly sized to navigate through the tower's various play features.
We definitely found that marshals fire truck (full-size) that we already had is way too big to go on the tower.
We also have Rory the cat and her car can kind of go in the garage underneath but that's it. I will link the cars that actually fit with this right here:
Remember that Chase's car is included and is the right size for the slide/elevator.
What Age Range is Paw Patrol Tower For?
The Paw Patrol Ultimate City Tower is specifically designed for preschool-aged kids, typically ranging from 2 to 5 years old.
My kids were 2 and 4 when we got this and both played with it easily and enjoy it! Ager aside, it's great for any kid who is into Paw Patrol.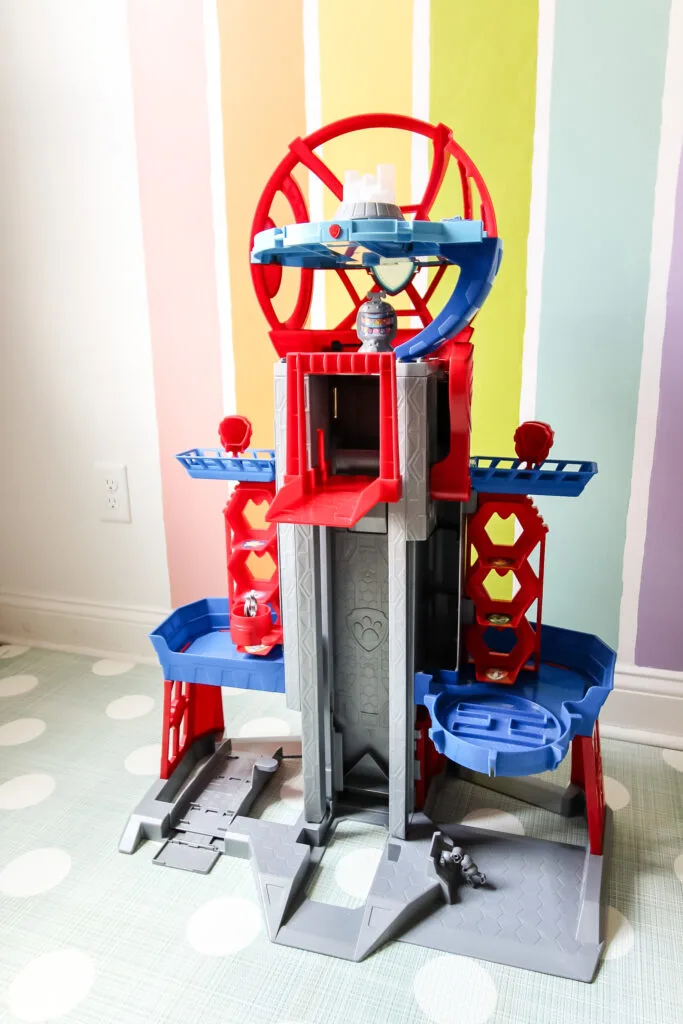 Is Paw Patrol Tower Worth it?
This is going to be a matter of personal preference and budget. This is a large toy – over 3 feet tall. It has a lot of functionality and it's a lot of fun for kids to play with. But it's still cost over 100 bucks.
This definitely falls into what I consider the "big gift" category.
So it's good for a centerpiece gift for Christmas or a birthday. I will say, having my son come down the stairs on Christmas morning, and having this sitting there was a lot of fun and excitement.
But I would not go into debt to get this, there are a lot of smaller paw patrol toys that can be just as fun with a little imagination.
I definitely think that this paw patrol tower is good quality for what it is. I mean, it's a plastic toy, but we have had zero issues with breakage.
You do have to assemble it and it did take me and my husband somewhere between half an hour and an hour to assemble it.
The most annoying part for me is the little stickers because I want them to be lined up perfectly.
If you are gifting this to a small child, I one hundred percent recommend pre-assembling it so they don't have to sit there and stare at you for an hour while you try to stick stickers on.
Otherwise, I love that this toy has a lot going on. The variety of elements in this place that ensures that your kids won't get bored easily and provides a lot of extended play time and value for your money.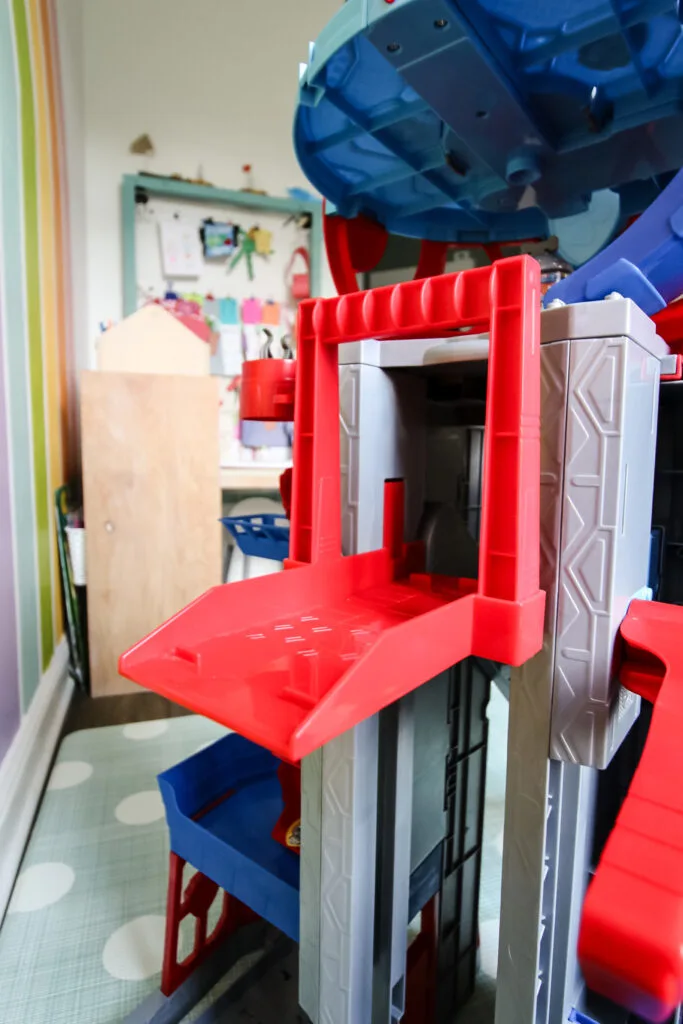 Where to Buy the Paw Patrol Ultimate City Tower
If you're excited to get your hands on the Paw Patrol Ultimate City Tower, you're in luck! This popular play set is widely available at various retailers. Here are some options:
Final thoughts
In conclusion, the Paw Patrol Ultimate City Tower is an impressive play set that will thrill your preschool-aged kids and keep them engaged in creative play.
Its interactive features, lights, sounds, and iconic PAW Patrol characters make it a top choice among PAW Patrol towers.
So, if you're looking to provide your little ones with an exciting and imaginative adventure, the PAW Patrol Ultimate City Tower is definitely worth the investment!
Remember, every child is unique, so consider your child's interests and preferences to ensure this playset aligns with their specific tastes.
We hope this review has been helpful in making your decision. Happy rescuing!