Considering buying a Lounge & Co Jumbo Lounger at Costco? Here's our review after owning one for over a year!
Looking for the ultimate bean bag?
Right before my daughter was born, we decided to move the rocker/recliner from my son's room to her new nursery.
We replaced the rocker with a Costco Jumbo Lounger bean bag in his room.
I didn't know how it would go but WOW it has been the hit of a lifetime.
He plays on it, plops on it, and we all read on it many times a day.
Our entire family of 4 sits on it to read together every night.
And, shhh, don't tell my baby girl (who is now 1 year old) – but she's getting her very own (in Ivory!) for Christmas this year!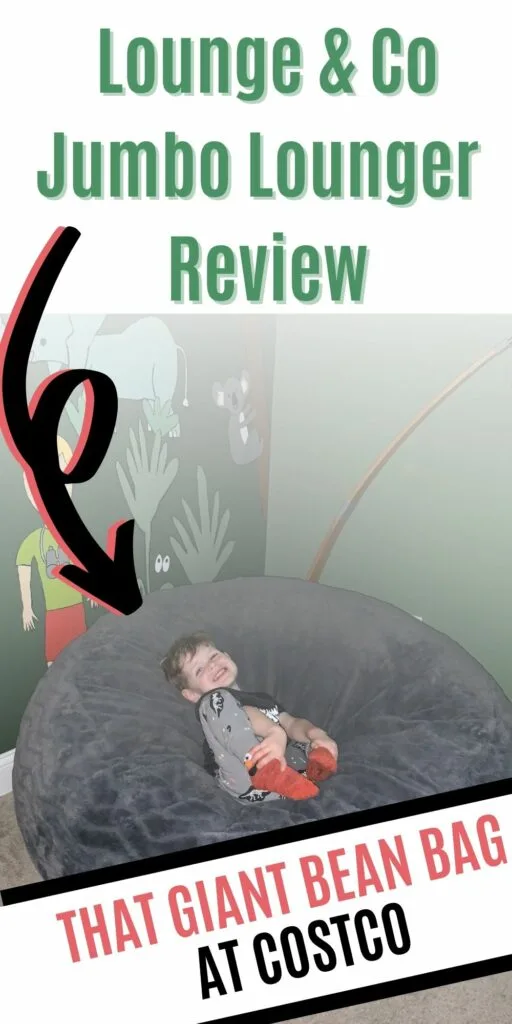 Lounge & Co Jumbo Lounger
The Lounge & Co Jumbo Lounger is a huge bean bag available at Costo.
And I mean, seriously this thing is HUGE AND HEAVY! Beware and measure first!
Dimensions
The official dimensions are 50″ diameter and 22″ height. But I just want you to read that – it's over FOUR FEET ACROSS! Way bigger than the box it comes in! Beware!!
Expansion
The Jumbo Lounger is packed super tight in the box. It expands SIGNIFICANTLY – like 5x bigger – once you open it up.
Just saying this over and over again so you don't buy it unless you have the space for it!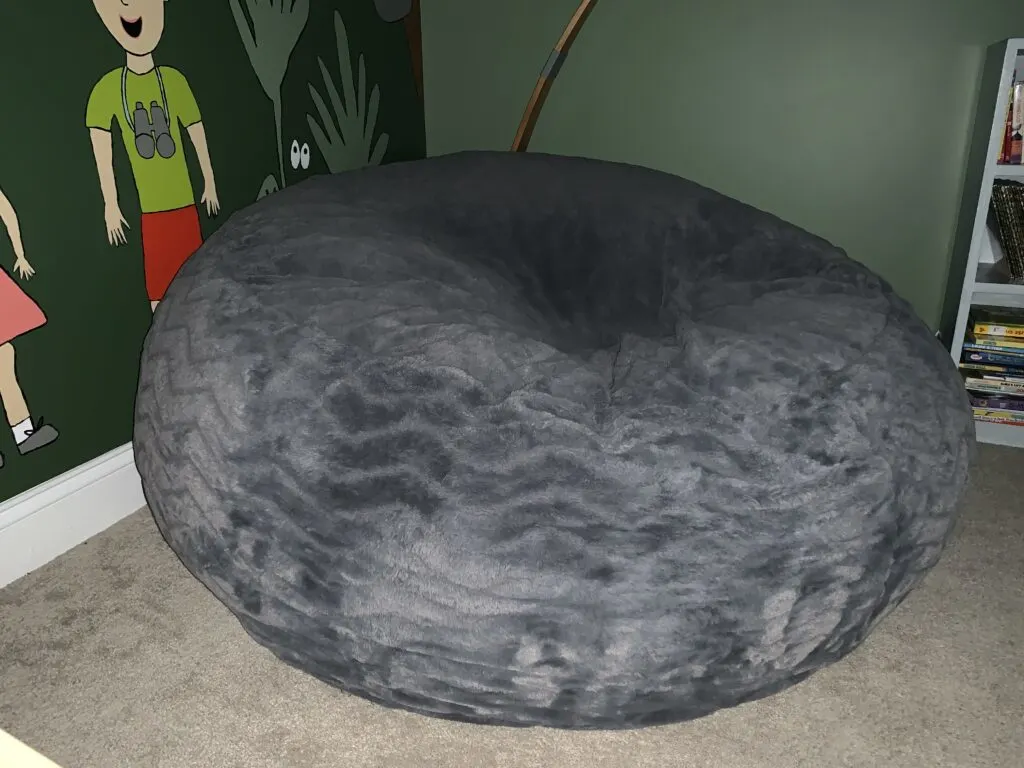 Colors
It comes in ivory or gray. We have the gray. It's a dark charcoal color.
Washability
It is said that the cover is removable and machine washable. We don't have food in our bedrooms and no ones barfed or peed on this thing yet, so we yet to put that to the test.
It still looks great after a year of heavy use and 0 washes.
Durability
This thing can definitely take a beating. It will flatten out like a pancake. To fluff it, roll it on it's side and lay/jump on it a bit. It will fluff right back up! We do this maybe once a month.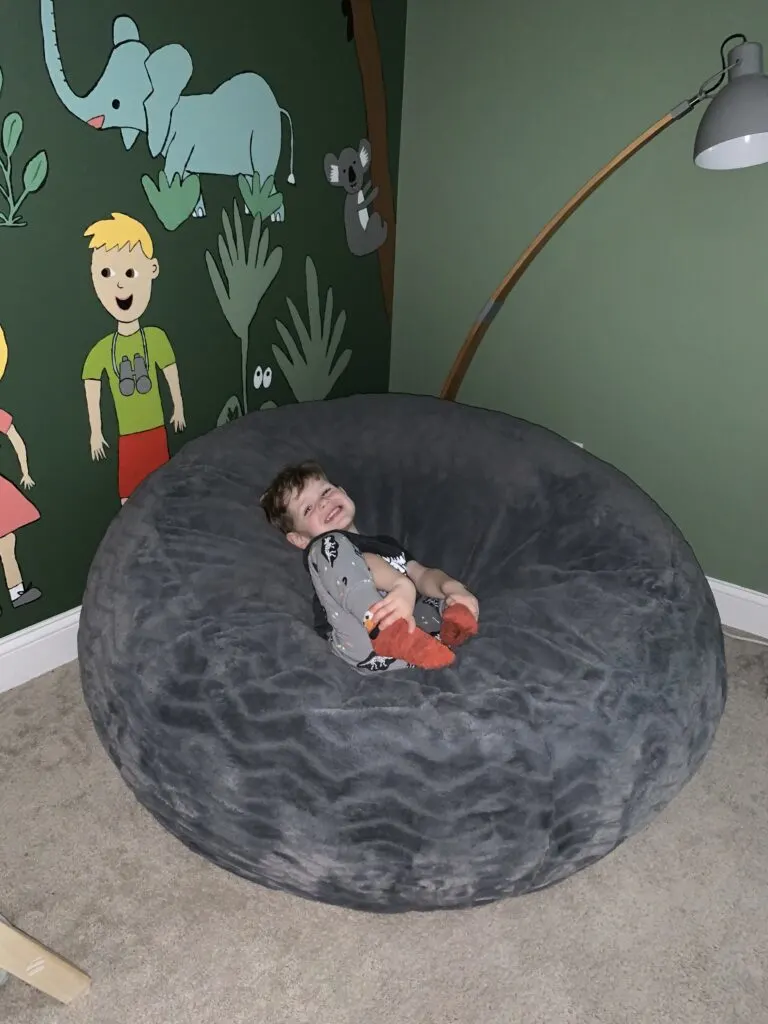 How much does the Lounge & Co Jumbo Lounger cost?
$130 online, we paid $120 in store
Availability
The lounger seems to be always available online. We bought it in store in Fall of 2020 and have seen it at irregular intervals there. We have never seen the ivory color in store.