Welcome to the Little Celebrator's Club Affiliate Program!
Are you passionate about spreading joy and celebration?
Do you want to earn money while bringing happiness to others?
Look no further! Become an affiliate for the Little Celebrator's Club today!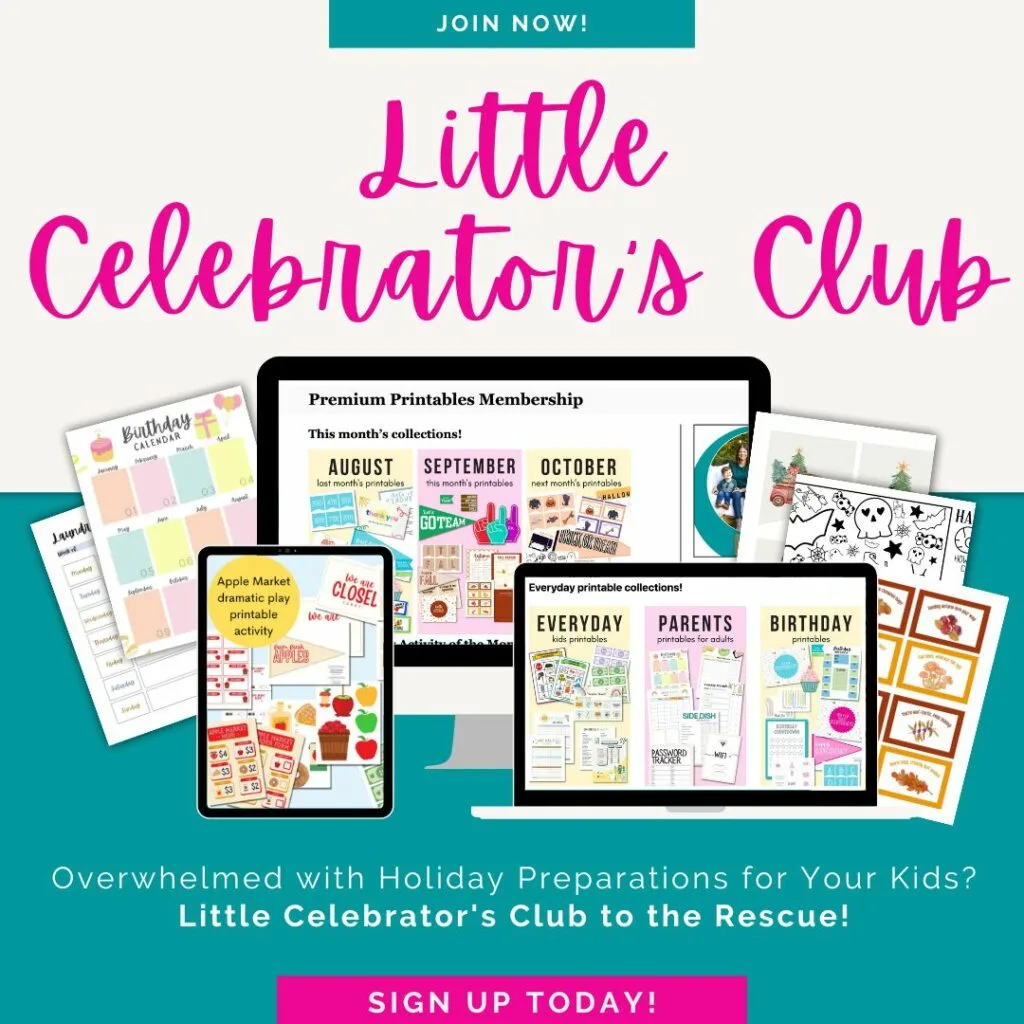 What is the Little Celebrator's Club?
The Little Celebrators Club is where magic meets everyday life.
It's an exclusive digital subscription service offering delightful, ready-to-print themed collections every month.
From charming banners to creative crafts, our Club members enjoy a curated selection of printables designed to make every moment special.
Think of it as a festivity cheat sheet delivered straight to their inbox, making celebrations stress-free and unforgettable.
Why Become a Little Celebrator's Club Affiliate?
🌟 Earn Every Month: Enjoy a recurring 30% commission for every member who joins the club, month after month. Your earnings grow as our Little Celebrators' joy does!
🎉 Steady Passive Income: Imagine earning effortlessly, month after month, without any extra effort. Your initial referral keeps bringing rewards, without any extra work on your part.
🚀 Endless Celebration: Join a community that believes in the power of celebrations. Spread happiness, make memories, and make money while you inspire others to find joy in every moment.
✨ Exclusive Promotions: Enjoy access to special promotions, giveaways, and events tailored just for our valued affiliates. You're not just a partner; you're part of our celebration family.
How It Works:
Sign Up: Join our affiliate program and receive your unique tracking link.
Share the Joy: Promote the Little Celebrator's Club to your audience. Your referrals sign up, and you earn 30% every month for every active member you bring in.
Earn Recurring Income: Watch your earnings grow as your referred members continue to enjoy the Little Celebrator's Club.
Join Now and Start Earning Monthly Celebrations!
🎈 Click the button below to join the Little Celebrator's Club Affiliate Program and start earning 30% commissions every month, effortlessly. Let's celebrate together!
Cheers to a lifetime of celebrations and steady earnings! 🥳🎂
Morgan McBride